Thanks to our 180 day warranty on every order, you can rest assured that if you're not happy with your lamp or if an issue with your projector arises, you can return or exchange your projector lamp worry-free.
To ensure the return/exchange process moves quickly and easily, please follow these 3 steps:
Inspect and install your lamp when it arrives to ensure that everything is in working condition.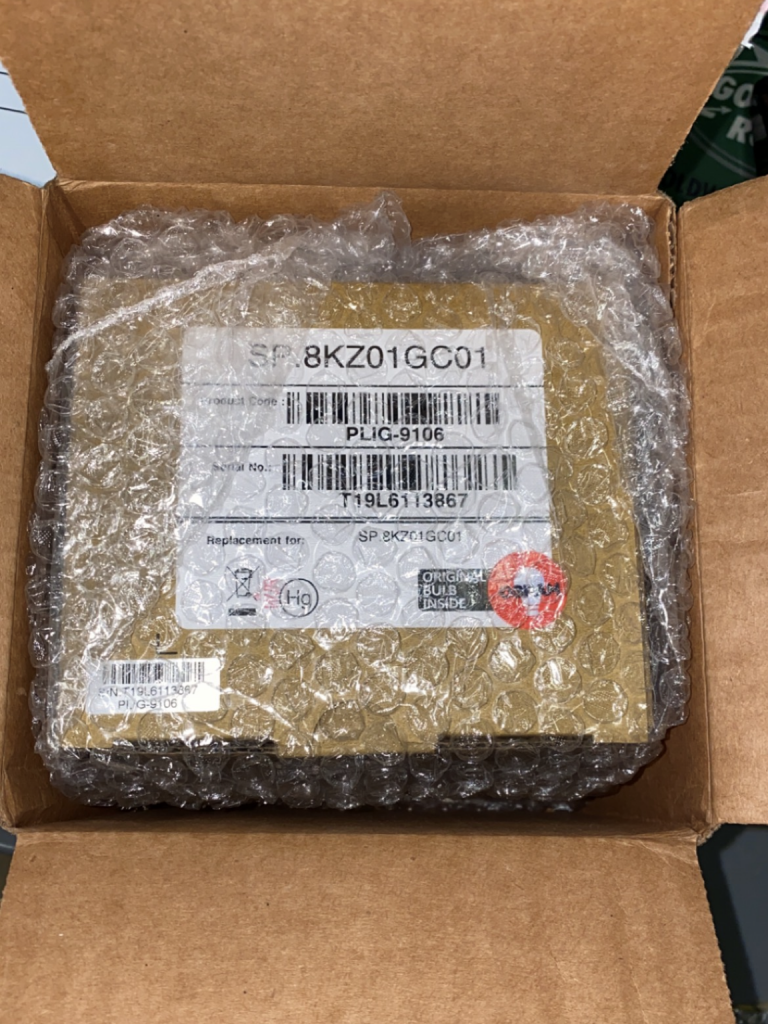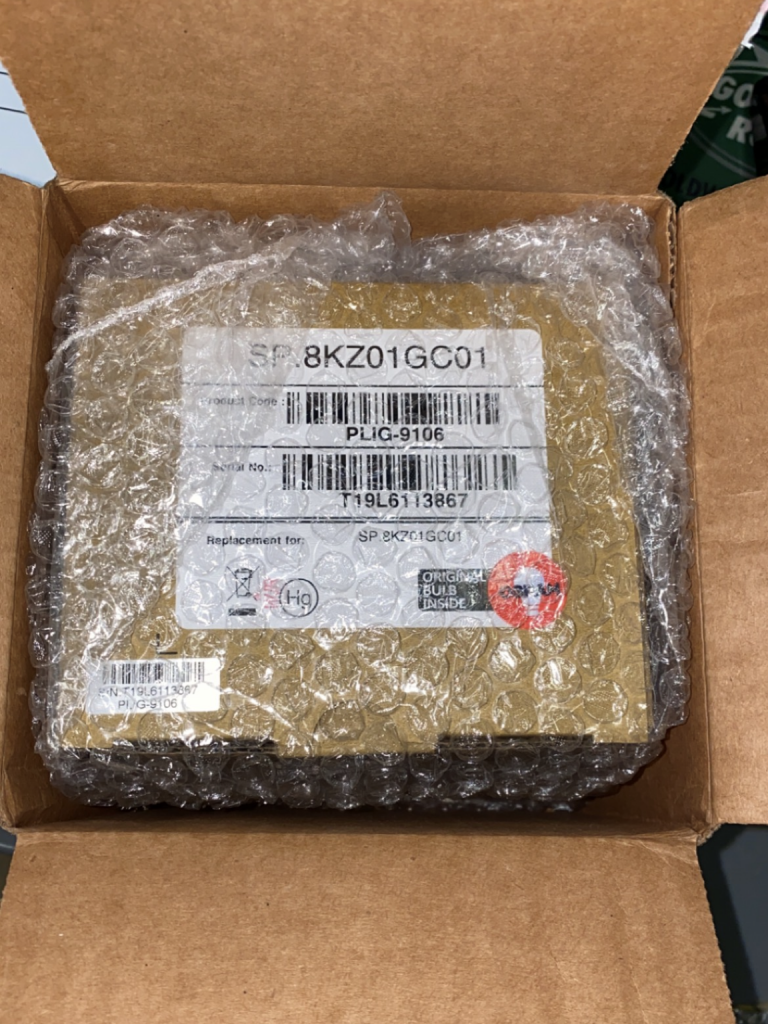 Even if your old lamp still works, we recommend that you use the new lamp and keep the old one as a spare. That way, if your lamp does happen to fail within 180 days, you will be able to utilize the warranty and you won't have to worry about not being able to use your projector.
**Please be aware that if the product has been damaged, modified, unassembled and/or reassembled by the customer in any way, the warranty will become void.**
Double-box and protect the lamp with packing material.
Your return should be packaged the same way it was sent to you in order to prevent damage during shipping. This should consist of the original lamp box inside of a larger box, protected with bubble wrap, peanuts, or air bags. The lamp must be in the original, undamaged packaging without any markings in order to avoid a re-boxing fee.
Include the RMA form in your return.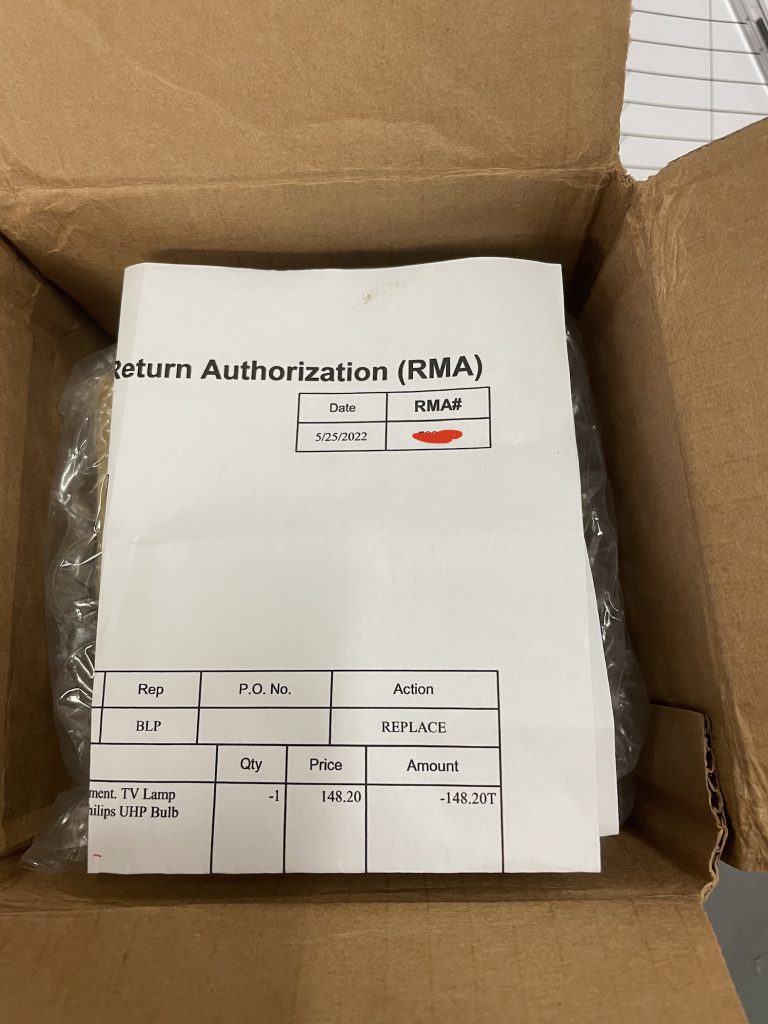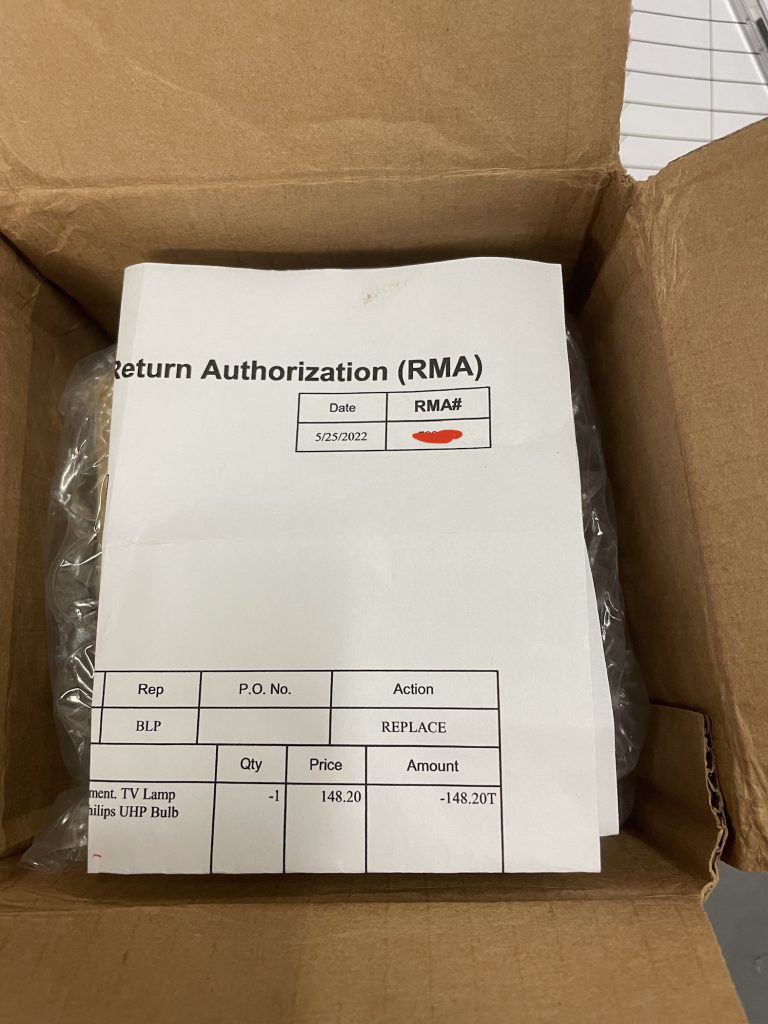 Before returning or exchanging any order, you must contact us via 610-444-0590 or email us at sales@purelandsupply.com to receive an RMA form. This form should be included somewhere inside the box or outside the box in a shipping pouch. The RMA number on the form should also be written on the outside of the box.
For more information on our return policies, please visit this page on our website. As always, thank you for shopping at Pureland Supply and please contact us with any questions you may have, we are always happy to help!