Are you looking for ways to get the most use out of your home projector?
Check out this list of 5 creative and fun new things you can do with your projector!
Planetarium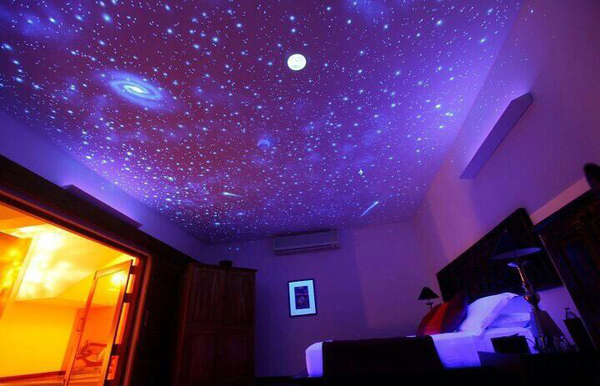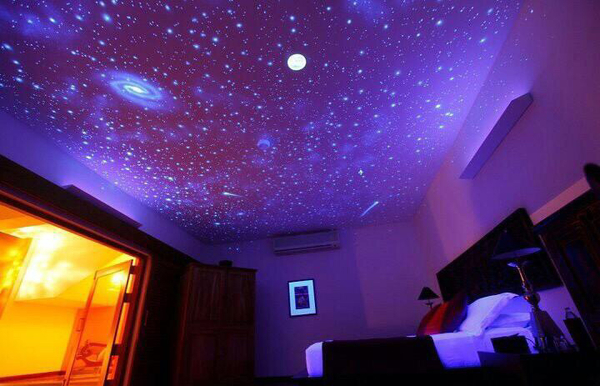 If you love astrology and stargazing at night, this one is for you! With your projector, you can bring the whole galaxy straight to your bedroom. You can easily explore constellations, planets, and solar systems like an astronaut traveling through the universe. It's an educational, relaxing and mesmerizing experience. Stellarium is a free software that is actually used by many real planetariums, and you can download it right to your computer. You can see everything that's happening in the night sky right above you, in real time. You can see meteor showers, satellites, zoom in and learn about constellations, and much more. You can even keep a log of everything you love so you can easily find it again! There is also a paid mobile version available for both IOS and Apple users.
The Optoma GT5600 Ultra Short Throw is a perfect projector to use for this. Its portability allows you to place it anywhere and adjusts to almost any surface. Connecting your device couldn't be easier due to its wireless screen mirroring feature. When you need a replacement lamp, we've got you covered with the BL-FU220E lamp.
2. Art Project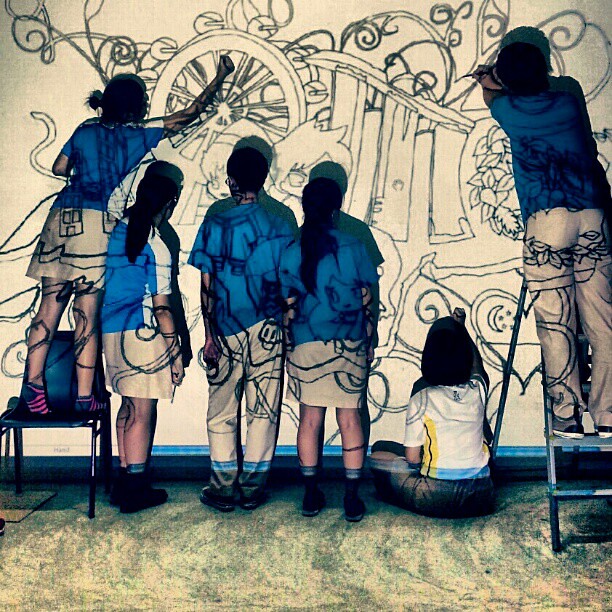 You don't have to be the best artist to create a masterpiece. Simply choose the image you want to recreate and project it onto the wall. Grab some paint, markers or pencils, put up some paper and trace away! Everyone in the family can have fun with this one. Kids will have a blast coloring in giant pages, teens can use this idea to create a cool background for their selfies, and adults can have their own at-home "Painting with a Twist night", or if you're feeling extra creative, you can paint a beautiful mural right on to your wall.
3. Game Night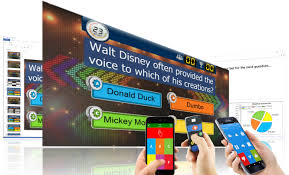 Experience gaming in a whole new way with your projector. You and your guests will love the life-like feeling of immersing yourself in your favorite video games on a large screen, not to mention the large display will make it way easier to play split-screen and multi-player games together. Another cool way to incorporate this idea is hosting a trivia game night. Crowdpurr is a great interactive software available on all platforms that allows you to create and customize your own trivia questions, allows your guests to answer questions from their smartphone, and displays the crowd rankings. This is also a fun way to engage your audience for business events and presentations!
A great projector choice for this idea is the Epson Home Cinema 1060 projector. It features a bright 3,100 lumens along with a dynamic contrast of 15,000:1 which makes it ideal to use in a wide variety of settings. The replacement projector lamp can be found here.
4. Make Cooking Easier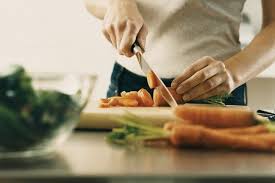 We've all been there: You just found a great recipe on your phone and can't wait to try it out, you go to swipe for the next step and you get smudges and food all over your phone screen. Nobody likes a dirty phone. Make your next dinner preparation much easier by projecting your recipe on to the wall instead, on a bigger screen you can see it all at once with much more convenience. You could also try throwing on the Food Network and cooking right along with your favorite chef.
5. Light Show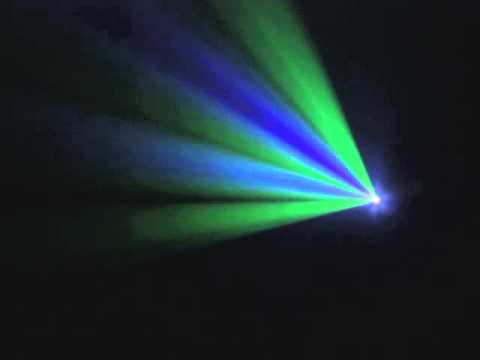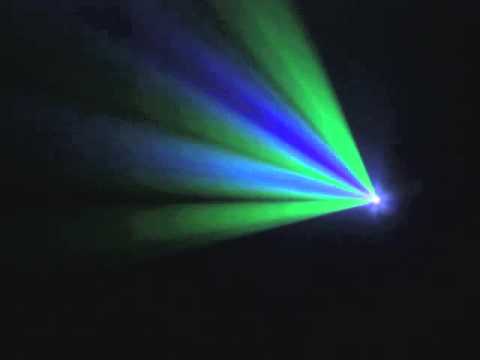 Make any event, party, or night-in more fun with a musical light show! We might not be able to throw big parties due to the pandemic, but you could use this idea to host a super cool drive-in mini concert, or a personal dance party. Just download MusicBeam, connect it to your projector, throw on your favorite playlist and enjoy the show! It's easy to set up and completely customizable. The BenQ HT2050 Home Cinema Projector features CinematicColor technology, and full HD 1080p definition, to give you the clearest, most colorful picture for your light show. It also boasts its ultra short throw, allowing the most convenience to place it anywhere. The BenQ HT2050 uses a 5J.JEE05.001 replacement lamp, available here.