Congratulations to Ryan Findlay, the 2023 Pureland Supply Skilled Trades Scholarship winner! Ryan will be attending Thaddeus Stevens College as part of their fall 2023 Electrical Technology program where he plans to earn his associate degree.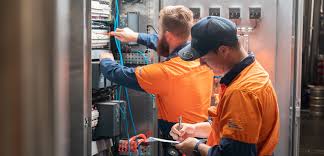 Ryan's interest in having a career in the trades stems from his experiences helping his father with his plumbing and heating business. He quotes his father saying, "If you want to make a living in the trades, you have to know how to use your hands." He followed his fathers advice and decided to attend a construction program at Lancaster County Career and Technology Center. While there, he discovered that he had an interest in their electrical program as well.
He acknowledges the ever-growing need for skilled electricians due to the constant growth and improvement of technology, and how it directly affects almost every aspect of our daily lives. He is looking forward to gaining educational experience in residential, commercial, and industrial technology while attending the Electrical Technology program.
We wish Ryan success in his future career in electrical technology, and we are pleased to support his goals by awarding him the 2023 Pureland Supply Skilled Trades Scholarship!
Click here to apply for Pureland Supply's 2024 scholarship: https://www.purelandsupply.com/t-scholarship.aspx